Central Team
Our central team is imperative to the smooth running of the trust on a day to day basis. All of our experienced and talented team members are committed to the growth and development of the trust.
Our directors of education and school improvement directors are dedicated to improving the teaching and learning at all of our schools, and therefore creating a productive learning experience for all our students, allowing them to achieve their full potential.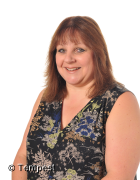 Chief Finance Officer
E: Tel: Sponne School - 01327 350284
Sue has been a school business management professional for 28 years, starting her career at Roade School in 1993. For the last 22 years Sue has been School Business Manager (SBM) and support staff governor at Sponne School. Sue became CFO for Tove Learning Trust at its inception in November 2016 and was instrumental in the set up and development of the trust. She has extensive experience in financial management, human resources and estates management and sits on the Northamptonshire SBM Forum and other local networks.
As CFO, Sue provides guidance on financial strategy and risk management to the Board of Trustees and schools across the MAT, and leads on the due diligence process when on boarding new schools into the trust. Sue is committed to ensuring schools joining the trust retain a high degree of autonomy but ensures this is supported by the right balance of accountability, internal scrutiny and assurance required by Trustees, the ESFA and DfE.
Carl Salt : Teaching and Learning (Secondary)
Jamie Nairn : Teaching and Learning (Primary)
Richard Cahill : Teaching and Learning (SiD)
Claire Beck : Administration
Louisa Richards : Teaching and Learning (SiD)
Susan Thompson : Teaching and Learning (SiD)
Lindsay Oake FCCA : Finance
Katie Fell : Administration
Jo Hockton : Data Strategy
Tracy Routledge : Estates
Eloise Dumont : Marketing