News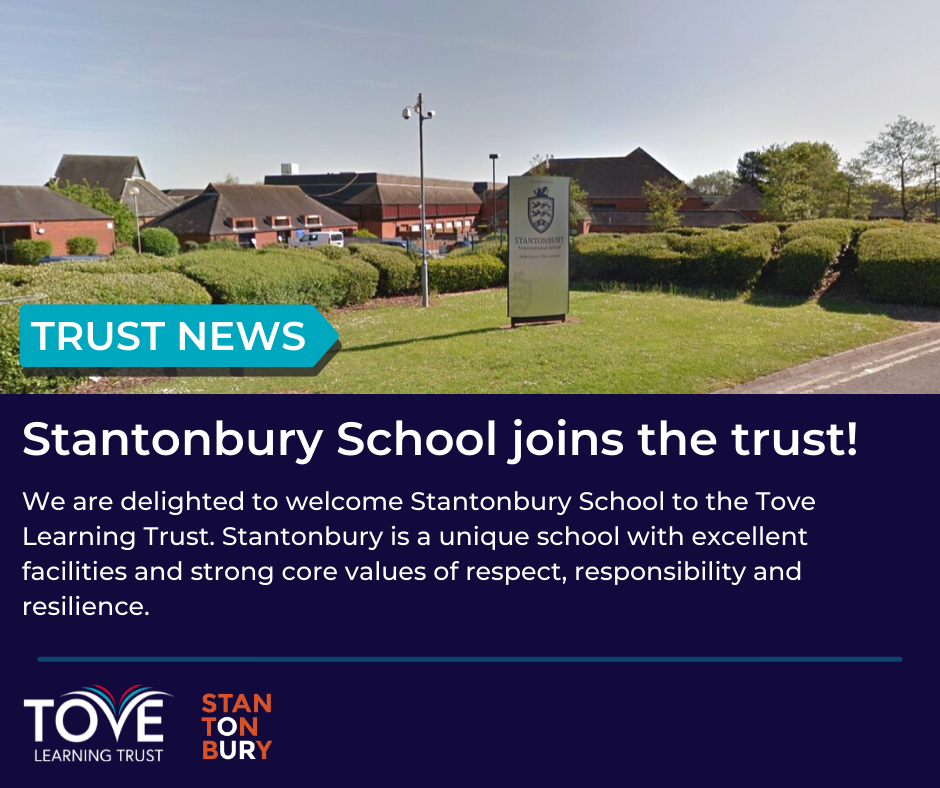 Welcome Stantonbury School!
We are delighted to welcome Stantonbury School to the Tove Learning Trust. Stantonbury is a unique school with excellent facilities and strong core values of respect, responsibility and resilience.
Stantonbury School has a new leadership structure and positive partnerships are already being established with other Trust schools so that rapid and sustained improvement can be achieved. Developing a safe and happy learning environment, building strong learning routines and celebrating success are our key priorities.
We look forward to working with Stantonbury so that we can help to inspire the students by giving them the best learning experience possible.
For more information about the school please visit the Stantonbury Website.
Are you a graduate and interested in a career in teaching?
If so, The Grand Union Training Partnership would like to invite you to come to our open evening on Monday 1st November 2021, 5pm-7pm at The GUTP Training Centre, Sponne School Towcester, NN12 6DJ
Check our website for further details www.gutp.co.uk
To register email Kate Martin with your subject of interest and mobile phone number: gutprecruitment@sponne.org.uk
Tel: 01327 350284 ext. 253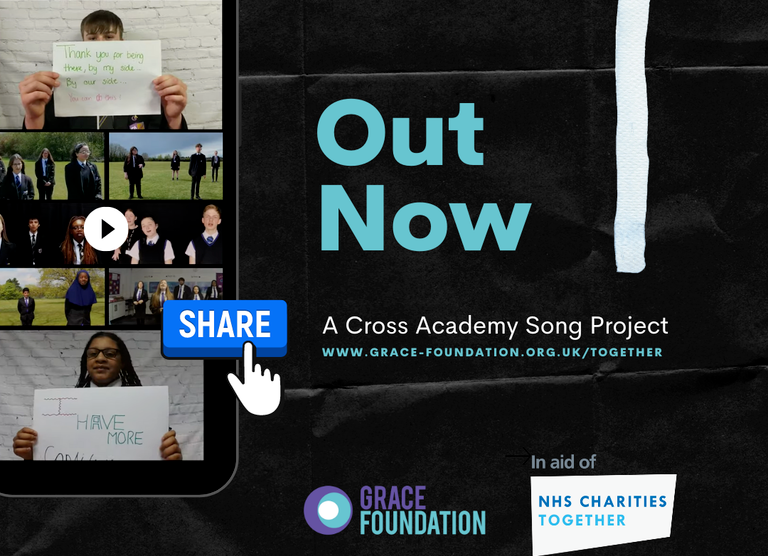 We are very proud to inform you that students from six of our secondary schools have joined forces to release a charity single to raise awareness of NHS Charities Together. The schools involved are: Elizabeth Woodville School, Grace Academy Coventry, Grace Academy Darlaston, Grace Academy Solihull, Lord Grey Academy and Rushden Academy. The single is a cover of the song 'Together' and is accompanied by a heart-warming video featuring our students.
Let's get ready to share a positive message of hope as we celebrate the incredible resilience of young people during this challenging time.
For more information about the song project and to donate to NHS Charities Together visit www.grace-foundation.org.uk/together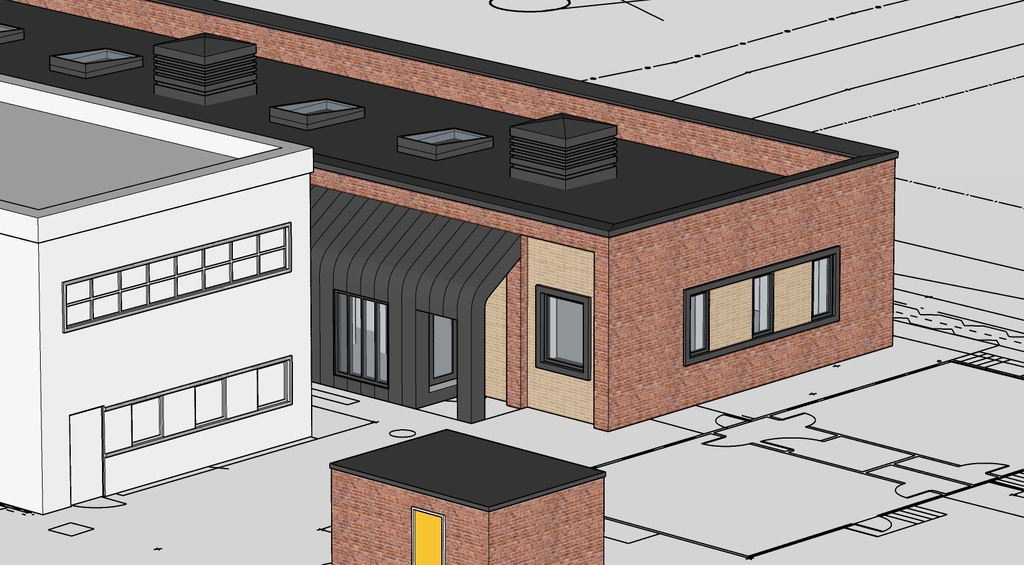 We are pleased to inform you that Sponne School will have a new science block extension by December 2021. The work is about to take place and will house 3 new classrooms, a faculty base and improved toilet facilities, allowing for much more space in the science department. This is a great investment for the school and will be hugely beneficial for both future and current students.
The new block will allow for more practical lessons for students. We are aware that practical activities have a hugely positive impact on the teaching and learning of science, and we want all of our students across the trust to have this opportunity.The new extension will enhance the existing provision but will not lead to an increase in student numbers. All of the students will benefit from the building, especially those who are studying for GCSE and Advanced Level Science.
See below for some designs on what the build will look like and remember to check back for updates as the project progresses.
For details, please contact Sponne School, Brackley Road Towcester Northamptonshire NN12 6DJ. Email info@sponne.org.uk or telephone: 01327 350284. Web: https://www.sponne.org.uk/index.php/latest-news